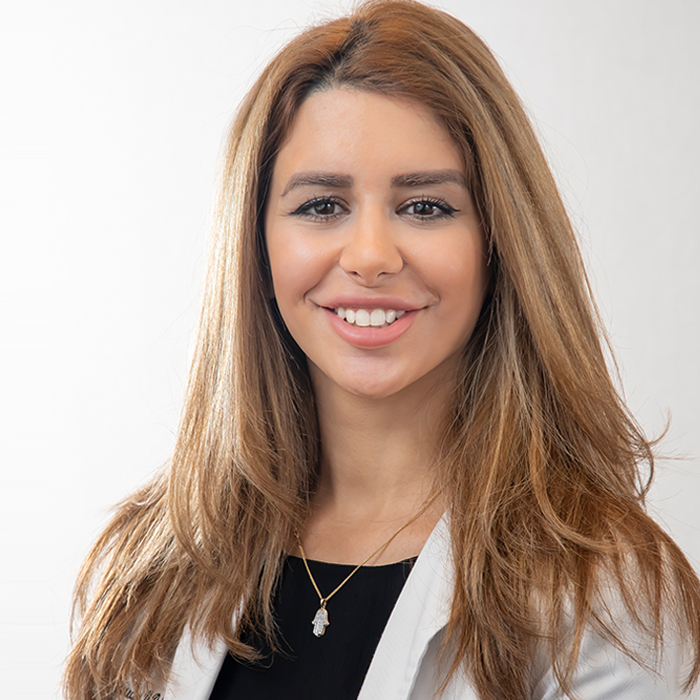 Dr. Jawad comes to us all the way from Baghdad, Iraq, and she has been a proud Virginia resident since 2007. In her words, dentistry has always been her passion. She loves helping people change their lives and improve their health at the same time, and for her, patient satisfaction is her #1 priority. She provides everyone who comes to see us with the highest standard of dental care, and she always takes the time to educate her patients to help them better understand their options and overcome any potential fears.
Dr. Jawad earned a bachelor's degree in biology from George Mason University, and she went on to obtain her Doctor of Dental Surgery Degree from the University of Maryland School of Dentistry. She then completed an oral and maxillofacial surgery clerkship to help expand her knowledge and skills. Continuing education is still very important to her, so she is constantly taking courses and doing research to stay up-to-date on the latest technology and techniques.
Dr. Jawad's professional memberships include:
The American Dental Association

The Virginia Dental Association


The Maryland Dental Association




The North Virginia Dental Society



Dr. Jawad is a strong believer in giving back to the community, which is why she frequently donates dental services through Mission of Mercy, Give Kids a Smile, and Healthy Smiles for Baltimore Kids. In her free time, she enjoys cooking, traveling, and spending time with her friends and family.